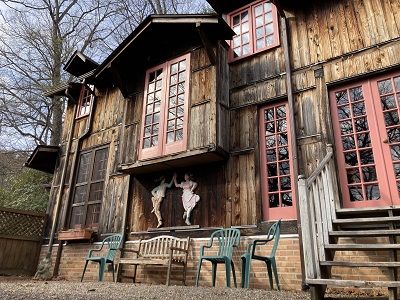 Dreams really can come true. When Nancy approached us in the summer of 2020 about purchasing the Celo Inn, we were immediately excited about the idea. But we did not want to get our hopes up. There were so many reasons, including ones in our own heads, it seemed like it would not work out. Becoming Celo Community members, learning all the idiosyncrasies of the building and grounds, keeping a loyal customer base while building a new one–these tasks felt huge. And we were going to need to do all this while raising our two teenage sons and a toddler daughter. Yet here we are, a year and a half later, and everything seems to have fallen into place.
New Innkeepers, New Inn
The Celo Inn will open for its 39th season on April 1st, 2022. Nancy and Randy, who know every inch of the Inn inside and out, have helped us prepare to continue the Inn's legacy (and thankfully have offered to continue to be on call for help this year!). We look forward to hosting people, whether they have been coming to the Inn for years or whether they are just finding out about us. We are also excited about making it ours.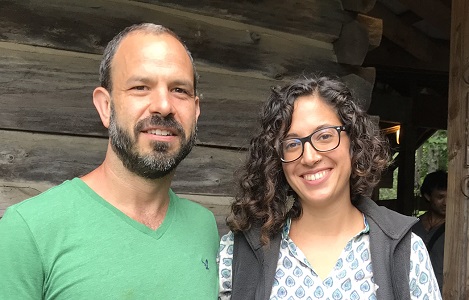 While much of the Celo Inn will remain the same, we do plan on making some changes. Some of the décor will be updated and Wi-Fi will be available throughout the building. A complimentary continental breakfast will now be included with your stay with the option to purchase a more substantial meal from our newly expanded menu if so desired. We will have a hot water heater, microwave, and small refrigerator in the upstairs common area for guests to use.
Introducing Our Sliding Scale
We are going to raise the Inn's rates a bit to help with all the changes we are making and help the Celo Inn stay with us for many more years to come. However, just like Randy and Nancy, we are committed to making the Inn a place for everyone. So we are introducing a sliding scale system for guests who need it. Some of our rooms and the cottage will be offered at on a pay what you can model. We want everyone to have the opportunity to relax and vacation and we hope this new system facilitates that.
Life on the Corner
Anyone who has spent much time with Nancy has heard her refer to her time at the Inn as "life on the corner." Usually said with a small knowing smile, it's a phrase that encapsulates all the joys and challenges of being at the hub of a small community. As we have been preparing to take on this new chapter in our life and keep the lnn's legacy alive, we have also found ourselves saying the phrase to one another. Sometimes it's in excited anticipation and at other times it's in the knowledge that we have big shoes to fill. We are now the ones living on the corner. We hope that we carry the torch forward and continue to run an Inn that serves its guests as well as the community around it. However it goes, we can't wait for our lives here to start.
–Nick and Kavita
---
Ready to Make a Reservation?
We ask all new guests to review our reservation policies.
Then, email or call us for more information, to request a reservation, or arrange for a gift certificate!
---