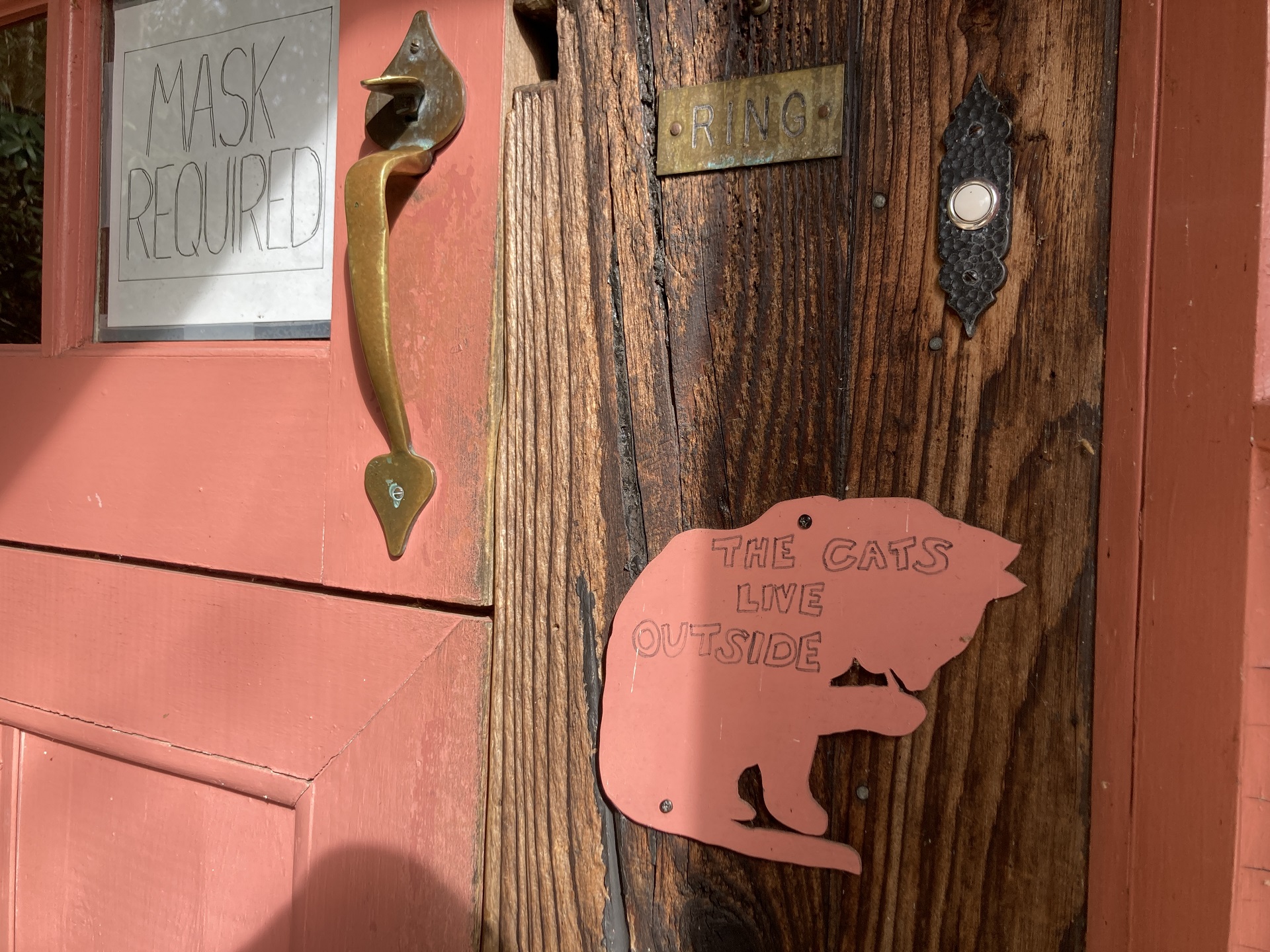 reservation policies
help us make this your home in the mountains.
Thank you for familiarizing yourself with our reservation policies below. Please email or call us with any questions.
CHECK-IN: 3:00-7:00 PM
CHECK OUT: 10:00 AM
MINIMUM STAY: A two-night stay is required for weekends at the Inn. A two-night stay is required at the cottage at all times.
DEPOSIT: A deposit of $50 or half the total amount of the stay, whichever is greater, is required to book your reservation. Our rooms fill up quickly, especially over the weekends. We recommend booking your stay with us at least two months in advance. Deposits should be paid at the time of reservation. But if the deposit is not paid in full by one month prior to arrival (or when the reservation is made for late bookings), the room will be released for re-booking. Deposits may be paid by check or credit card (Visa or MasterCard).
CANCELLATION: We are a small business, and cancellations affect us greatly. Deposits are refundable for cancellations more than 2 weeks prior to arrival, minus a $10 processing fee. Deposits for cancellations less 2 weeks prior to arrival are refundable only if we are able to re-book the room. Same day cancellations, non-arrival, and early departures will be charged the total amount of the stay to the credit card used to make the deposit.
CREDIT CARDS: There is a 3% additional fee for credit card use.
SPECIAL DIETARY NEEDS: We are happy to accommodate most dietary needs with advance notice. Please contact the innkeepers at least one week prior to arrival to ensure that they are prepared for your visit.
CHILDREN: Children are welcome, but please consider that noise carries through the inn. Parents may prefer to reserve the cottage when bringing children as it offers a more private experience. An extra cot or travel crib is available for an additional $10 fee.
PETS: We are not able to accommodate pets at this time. Violators of the pet policy will forfeit any discounts and be asked to pay a $50/night penalty. We may be able to accommodate service animals with prior arrangements and a $25 cleaning fee. You may see our cat around outside, but she is not allowed inside the inn.
SMOKING: Smoking is allowed in designated outdoor areas only.
PHONE: Cell phone reception can be spotty in the mountains. A landline telephone is available for guests to make local and long-distance calls at no charge. Please note that cell phones are not permitted in the breakfast room during breakfast hours.
You are Now ready to make your reservation!
Just email or call us for more information, to request a reservation, or arrange for a gift certificate!